MegaCon 2006 Cosplay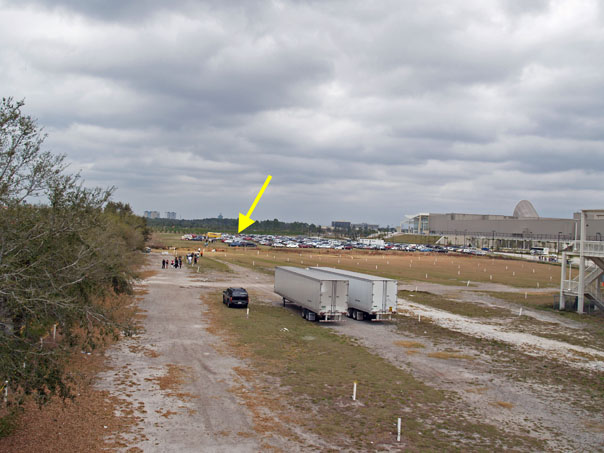 Due to the huge number to concurrent conventions at the OCCC, the regular West Building parking lot was already filled by the time we got there (11 AM). We had to park in a dirt lot next to the Peabody Hotel. The above photo points out our noble vehicle as taken from the elevated crosswalk over International Drive illustrated below.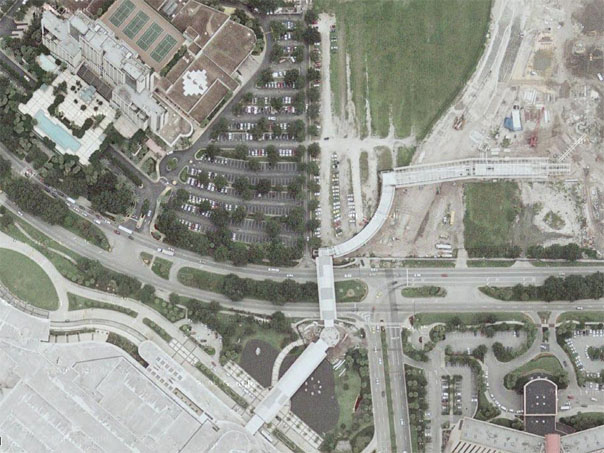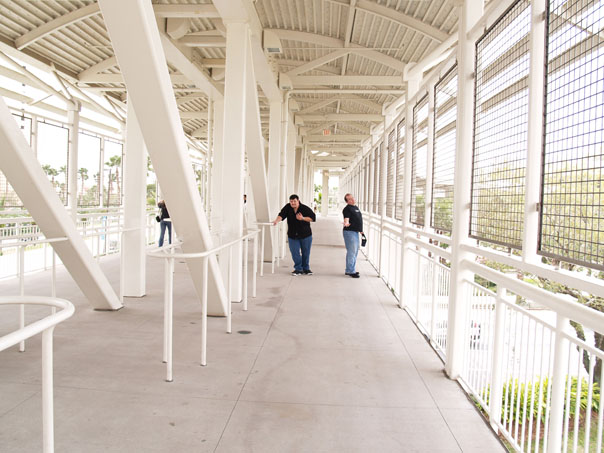 Here we are about 10 minutes into our 25 minute walk to get from the car to Hall D2. Below is International Drive.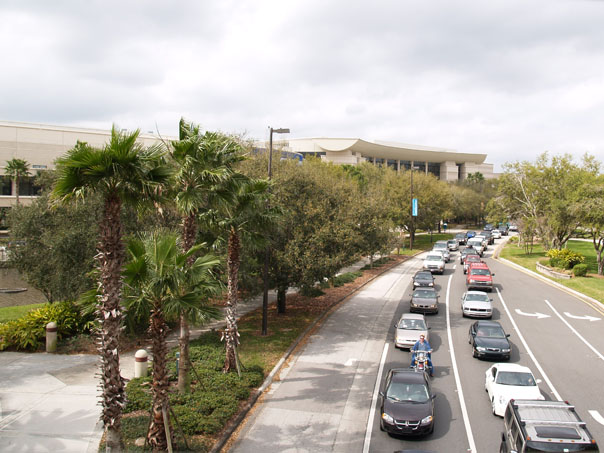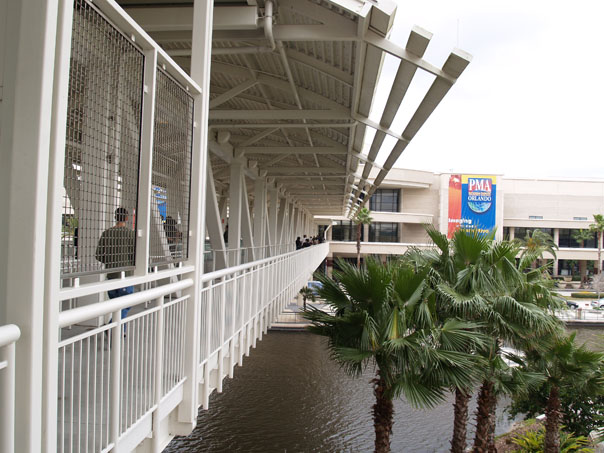 A few more photos of the West OCCC as we finish our walk across the elevated skyway.