Anime Expo 15 Cosplay 2006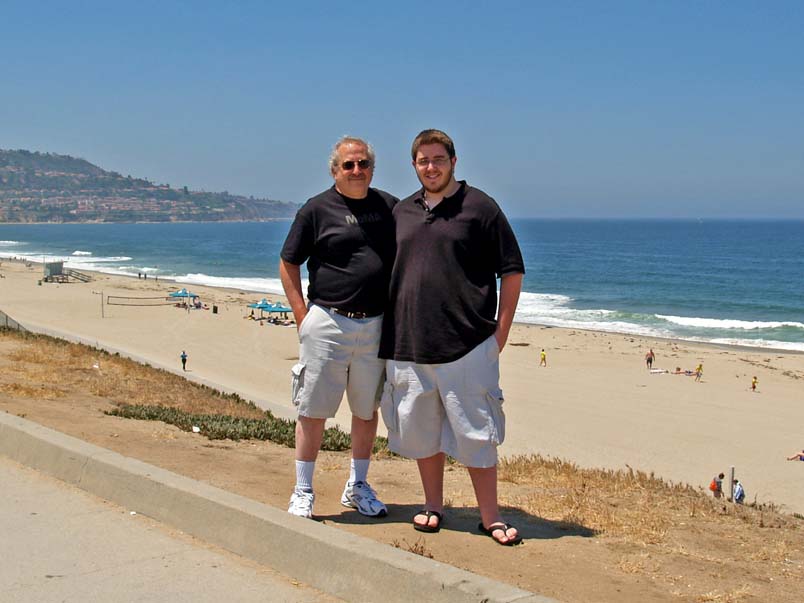 Given that CLAMP was one of the guests at Anime Expo, I figured this would be a great time for my son Josh and me to visit the west coast. Once we arrived at LAX, we had two options. We could catch a shuttle to the hotel for $40 or rent a car for $25 (plus gas, of course). If we opted for the car, we could drive along the coast, see the beaches and visit Huntington Beach Pier. Renting the car seemed like the perfect plan.... at first. I figured it would be simple. Head west until we hit water, then head south until we hit Huntington Beach. The first hitch in the plan was no compass and the sun was dead overhead. However, with some directions from the rental car folks we did finally manage to find the ocean. Our first view of the Pacific was at Redondo Beach. That's Josh and me in the photo above with the Palos Verdes Peninsula in the background.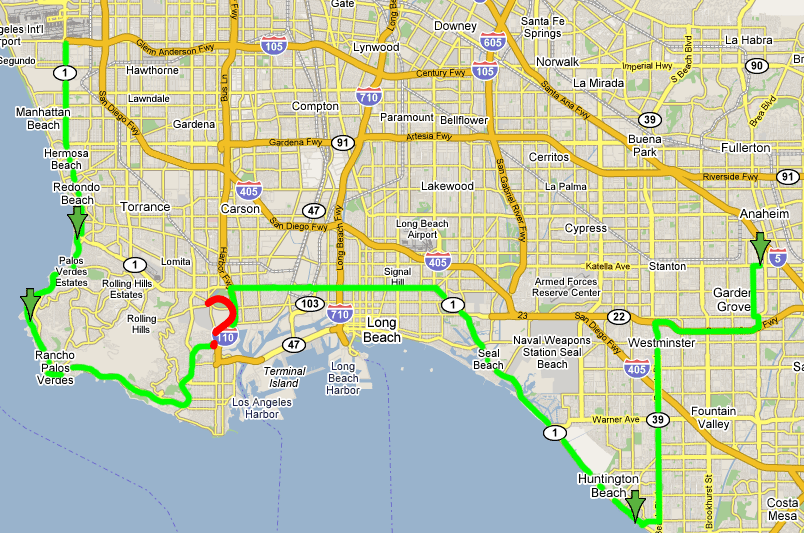 The first part of the trip was incredible. The view of the cliffs along the coast was magnificent. Our next stop was a set of crescent cliffs indicated by the second arrow (photo below). However, now it started to get a little more complicated. Due to Terminal Island, we headed north a little and somehow managed to get ourselves completely lost. For the next hour or so, we wandered around the area with the big red question mark. Finally, we were able to identity a known location and I could pull up a route to Huntington Beach on my Treo. Back on course, we arrived at the Huntington Beach Pier around 2 PM.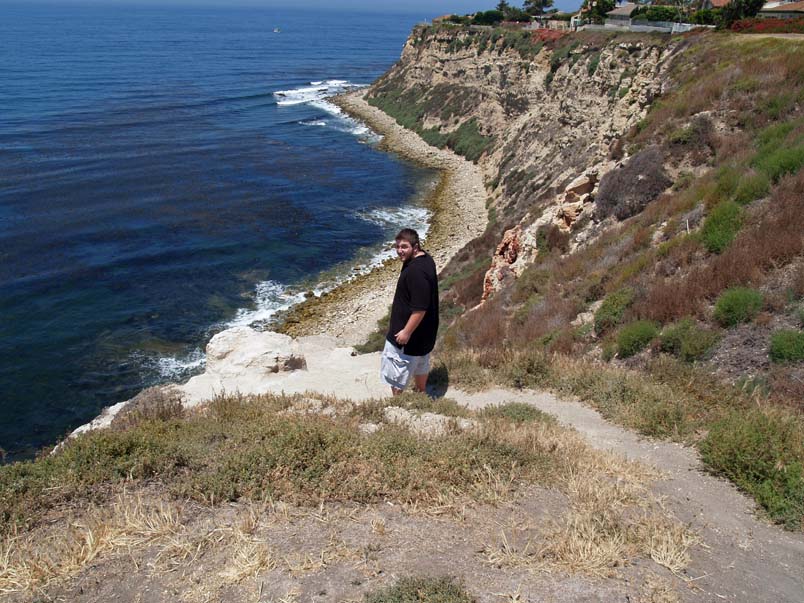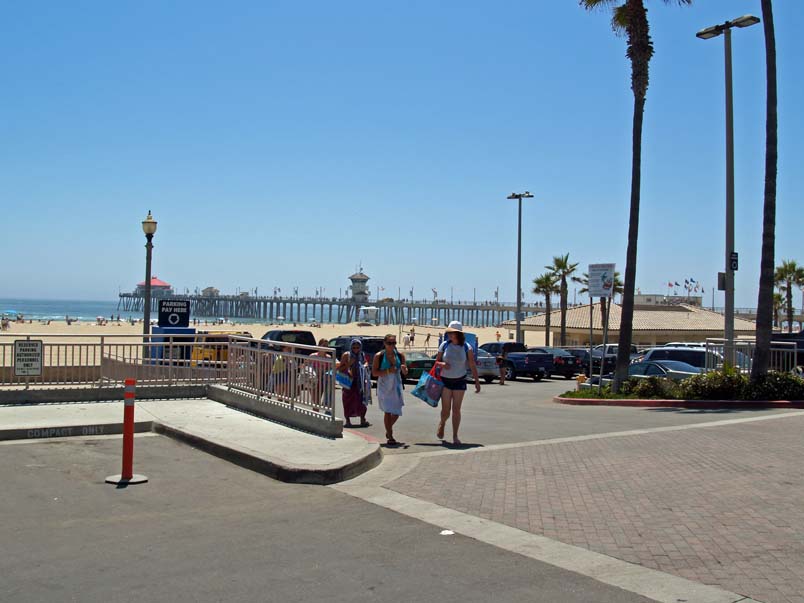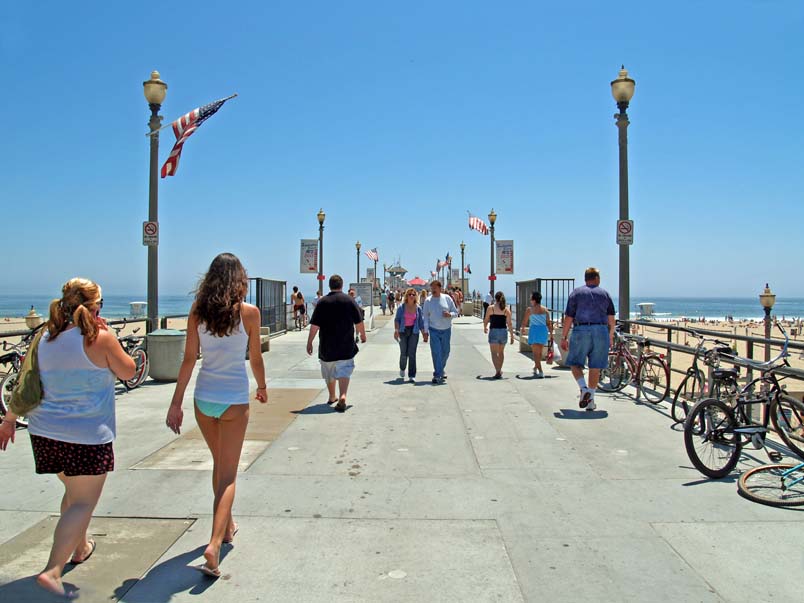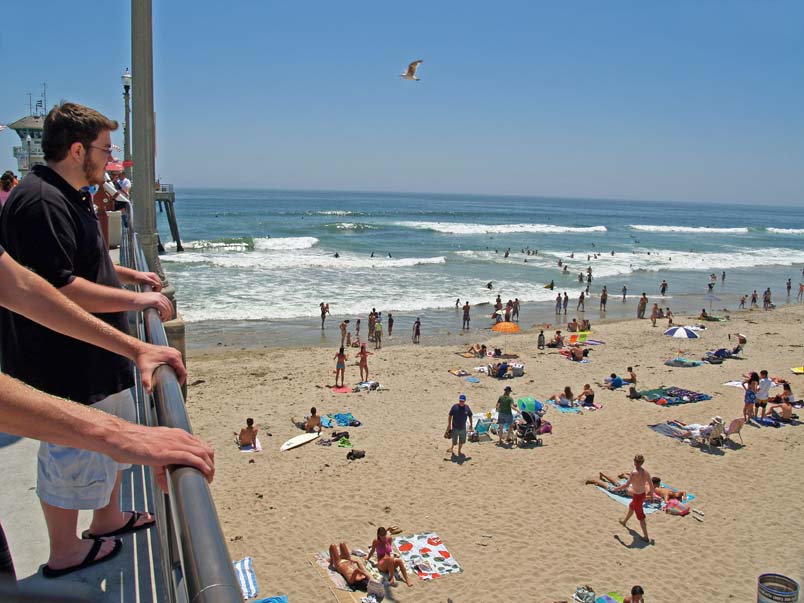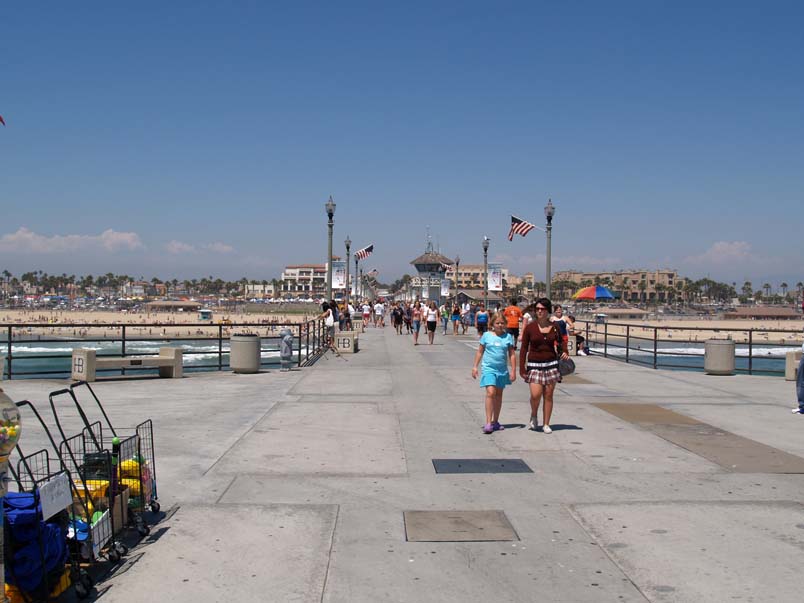 We noticed that California had many oil rigs located about a mile or so offshore. This particular one was about two miles northwest of the pier.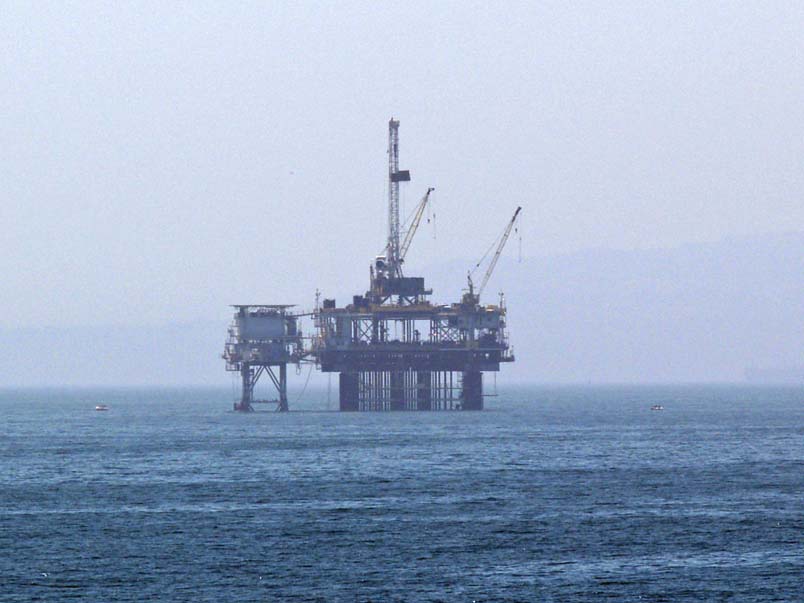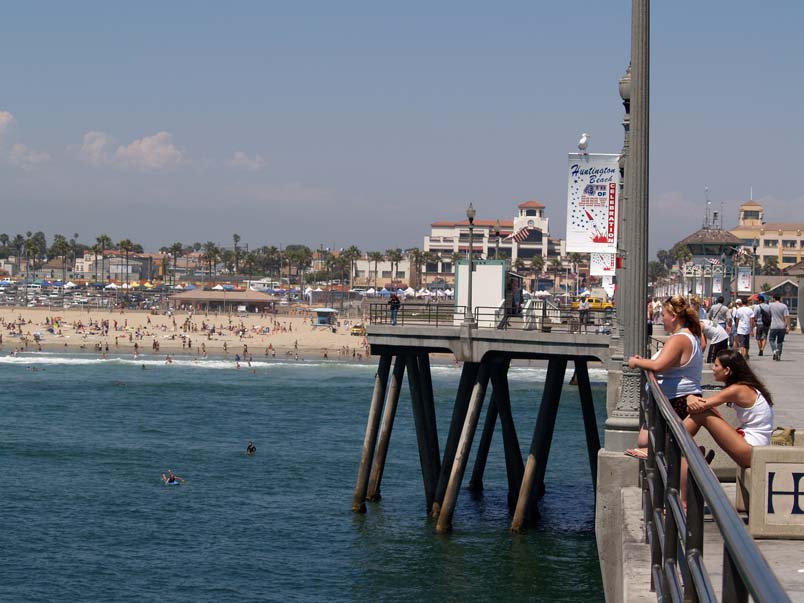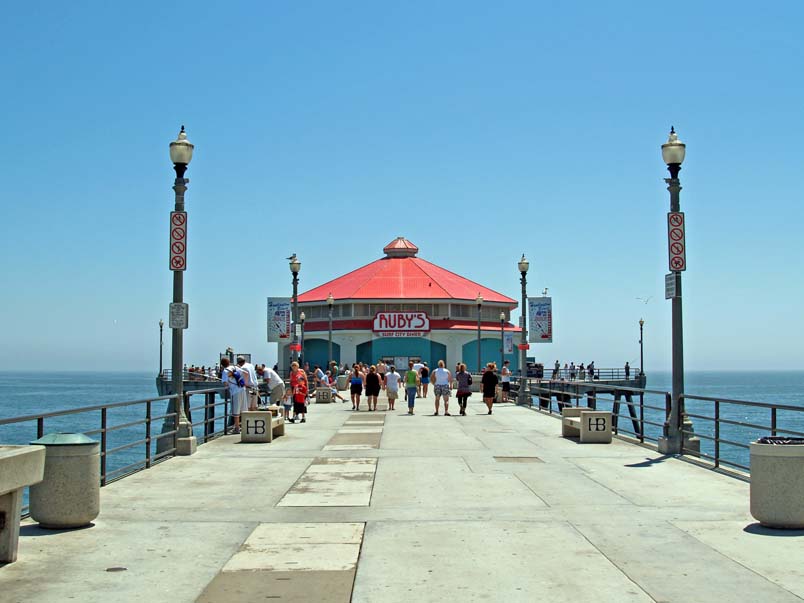 By now we were both starving. Due to the flight and time zone change, it had been about 12 hours since our last meal. We were tempted to stop for lunch while we were roaming around lost, but we really wanted our first meal to be at the pier. With that in mind, we headed to the end of the pier to check out Ruby's Diner where we had a Salisbury steak special and a milkshake.
Ah, it was well worth the wait.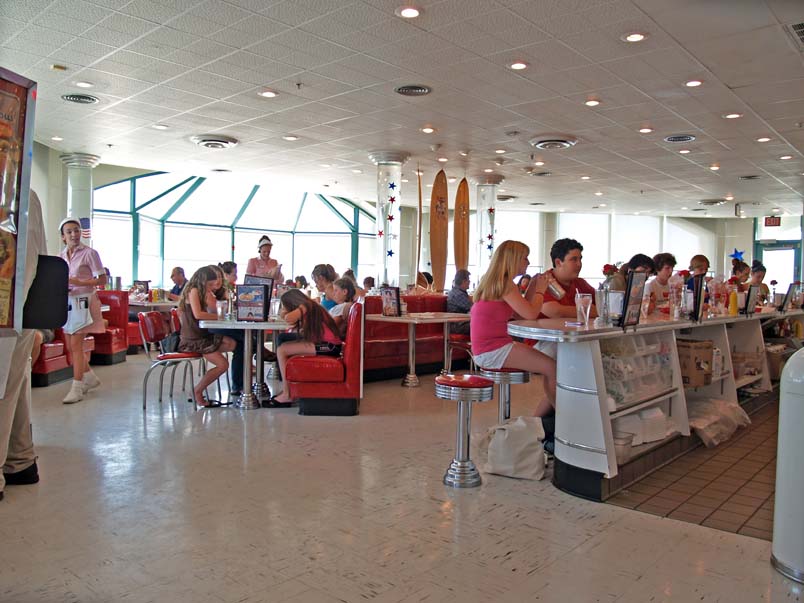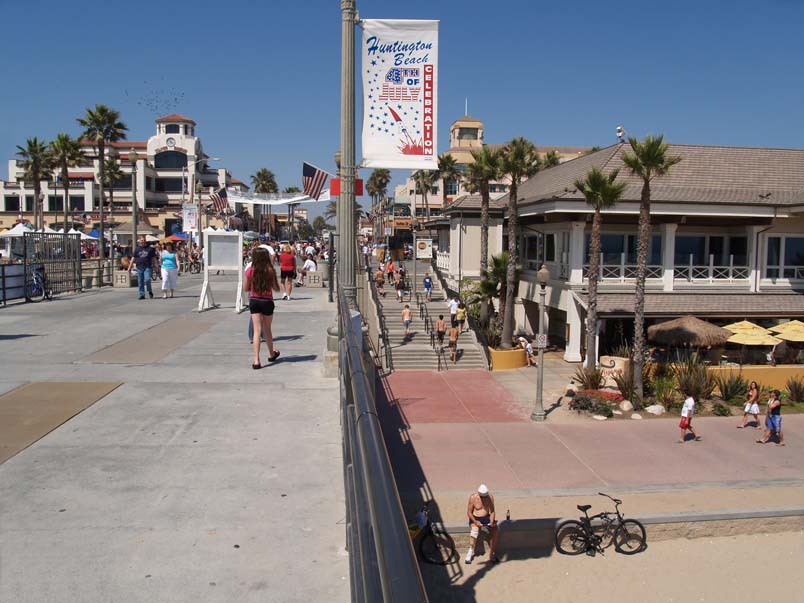 Before we wrapped up our day and headed to the hotel (the last arrow), we had to wet our feet in the Pacific Ocean at least once.