The Fifth Annual Alt.Fan.Sailor-Moon Party (continued)
Introductions!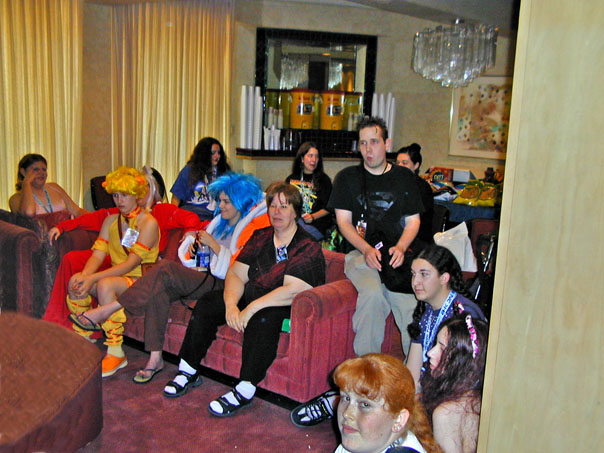 Folks started to gather for the party. This year, the Kon room was tiny in comparison to previous years. It forced us to be more of a theater show then a true party. Next year we must get a larger room.
Above, left to right , we have SM Lucky, Tessa (Inu Yasha), Shelley (Pudding from Tokyo Mew Mew), Gret aka Scortia in the blue hair, Red (with the red hair) and Ricky sitting on the arm of the couch.
Below, next to the couch, sitting on the floor is I-kun (black shirt), Ten-chan (cat ears) and Lauren (peace sign).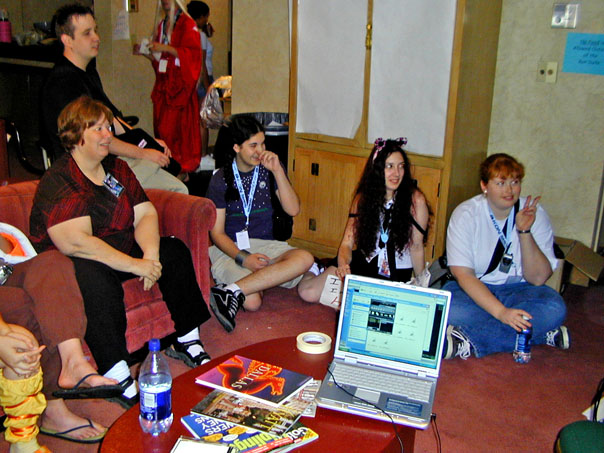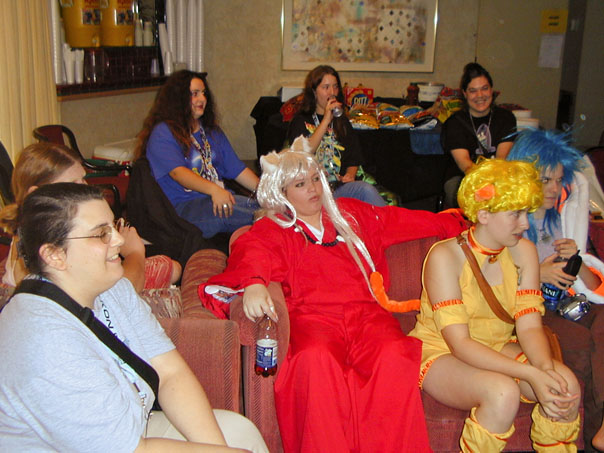 Above, in the back, on the right is Jayme, of Lulu fame.
Below, per tradition, Kionon (on the left) introduces himself and tells us why Chibiusa is his favorite senshi (sensible guy, you have to admit). Next to him, in the orange shirt, is Harold, co-host of this party.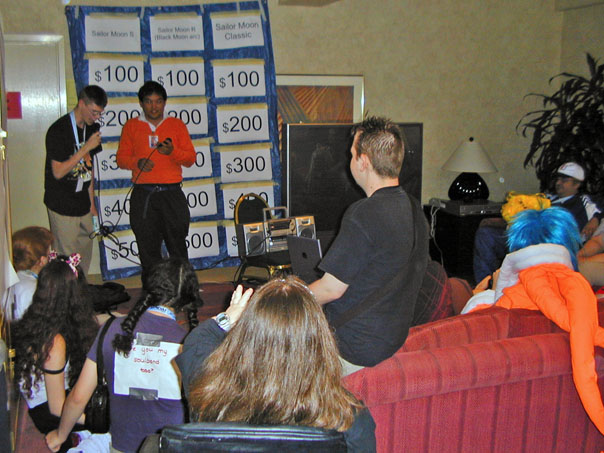 As Ten-chan gives her introduction, JG, in the white baseball cap, walks in behind Harold.