The Second Annual
Alt.Fan.Sailor -Moon
Party

11th Annual
Project A-kon
Dallas, Texas
June 2nd, 2000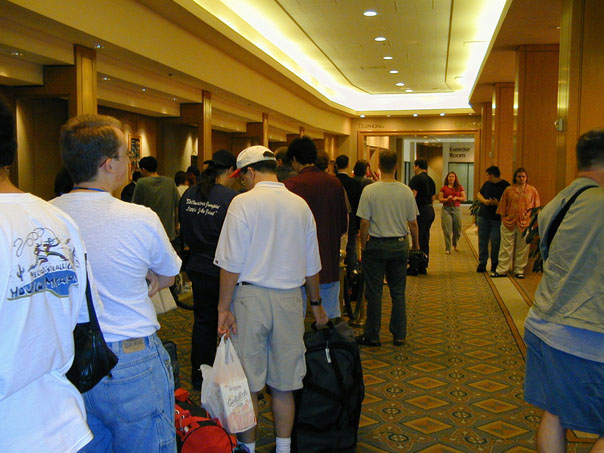 This year, just my son Josh and I attended A-kon. We arrived Friday morning around 10 AM and checked in. The line was pretty long, but not anywhere near as long as the Costume contest line Saturday night.
First stop was the dealer's room which, just like last year, was huge. Josh and I wandered around looking for other AFSM folks. Finally, it was Sailor Terra (center) who found me and introduced me to Scortia-chan (right) and Rusty-chan (left). All are friends from the alt.fan.sailor-moon newsgroup.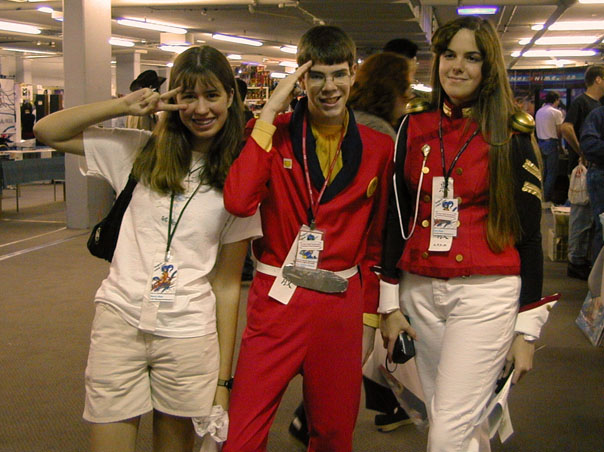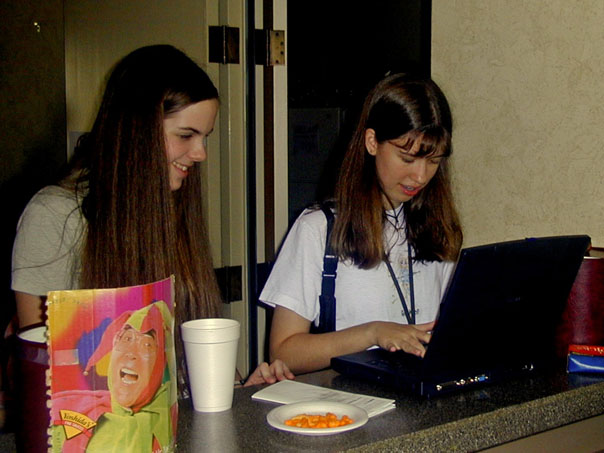 As we get ready for the party, Scortia and Rusty post a couple of messages to the AFSM newsgroup from the Kon room where the party will be held.
As the party starts, warriors from OtakuWars! stormed the Kon room en masse proudly bearing the noble Senshi banner of OW!. Left to right from the flag-bearer is Harold (standing), Korb, Frank, Chris (sitting on the floor), Miles in blue, and Starla in white.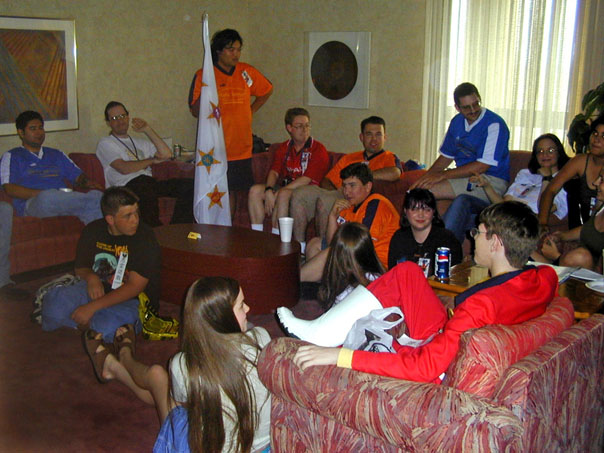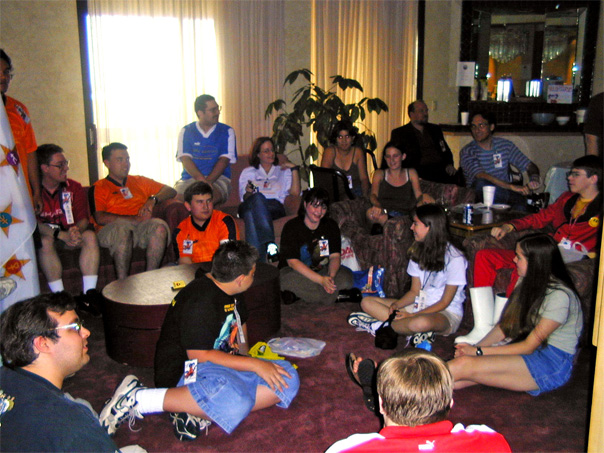 Per tradition, each of the party attendees introduced themselves and expounded on their favorite senshi. Taking her turn is Artemis sitting on the floor under the plant. To the left is Rusty and Scortia sitting on the floor. And in front of the table is my son Josh.
During the discussion, what will be referred to hereafter as the "Plushie War" broke out between Miles and Scortia as Miles praised his favorite senshi, Ami-chan. Scortia brought her Miki plushie of Shoujo Kakumei Utena fame to bear and we were threatened with the sight of gory fuzz and stuffing everywhere. However, peace was restored once Scortia pointed out that both characters were voiced by the actress Hisakawa Aya. All was good with the world.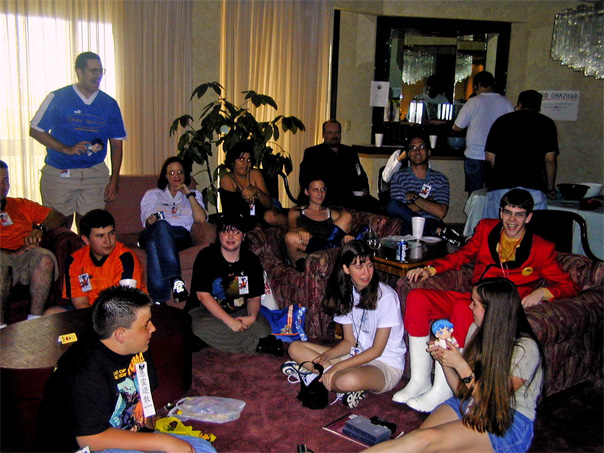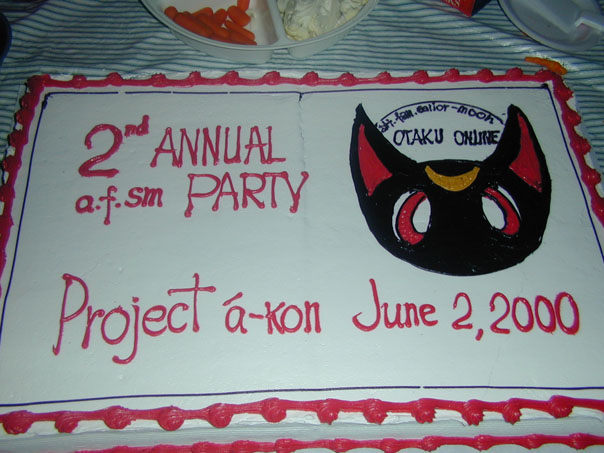 Thanks to Zoe-chan for the cake design, buying it and bringing it to A-kon. Speaking of Zoe-chan, here is a snapshot of the fair one, as well as one of Scortia-chan and me, both courtesy of Korb.