Anime Festival Orlando 6 Cosplay 2005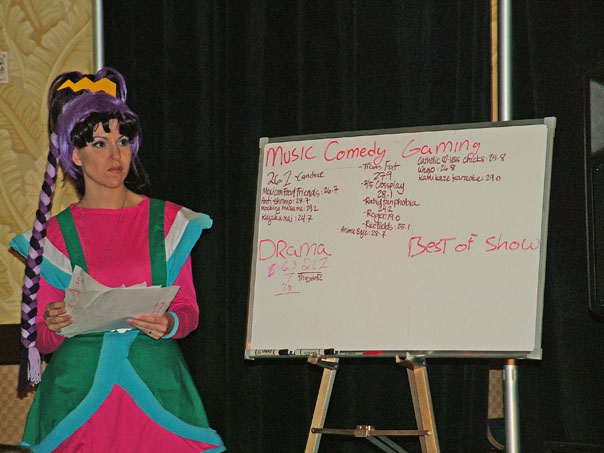 And now that the contest is complete, we are ready to tally the score.
As the one and only entry in the Drama category, Team Trogdor walked away with the Drama award.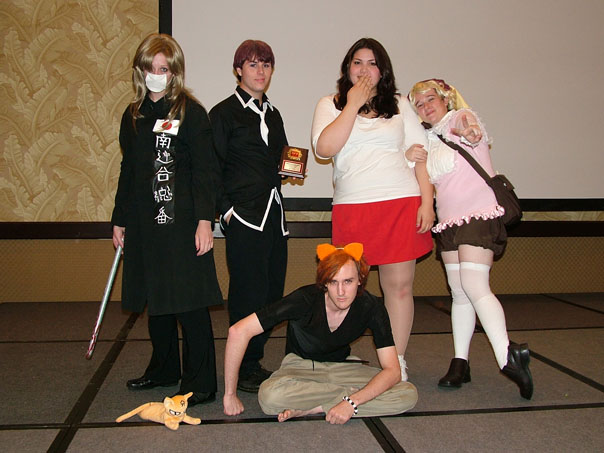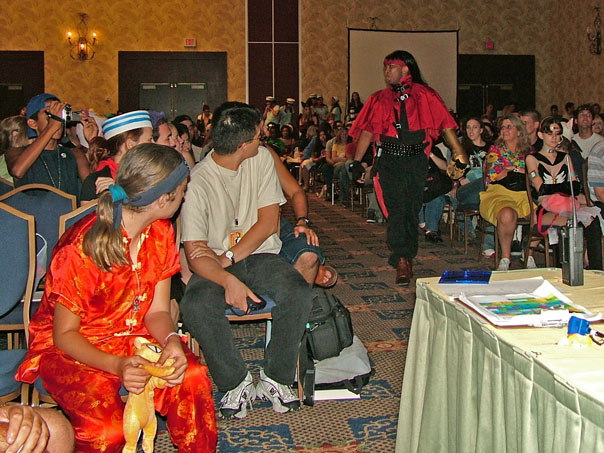 Clearly a fan favorite and so affirmed by the judges, Vincent walks up to receive his award for best in the Gaming category.
For the comedy category, Anime Eye for the Normal Guy took the gold.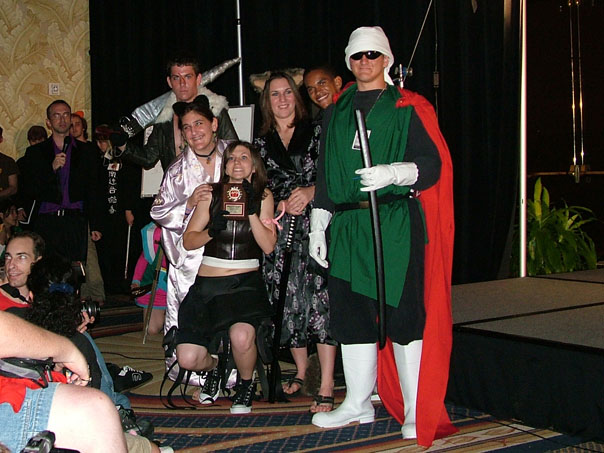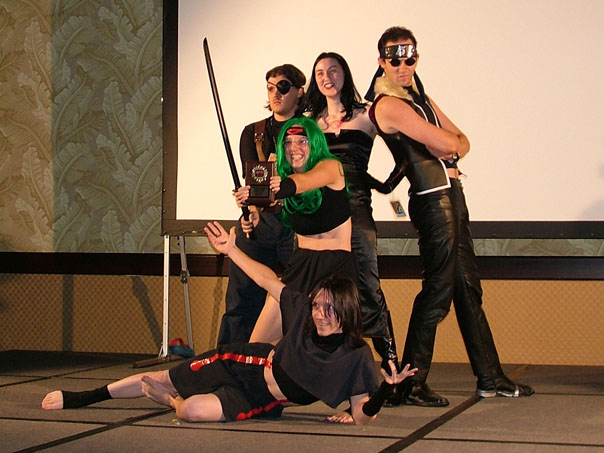 In the Music category, the prize went to Anti-Shrimp.
And finally, for the best of show, the Morning Musume was the clear winner.