Anime Express 8

Daytona Beach, Florida
March 19, 2005

Saturday morning, we headed down to Anime Express 8. This year was the biggest presentation they had ever hosted with 12, yes count them, 12 viewing rooms each with their own genre theme hosted across 6 different buildings.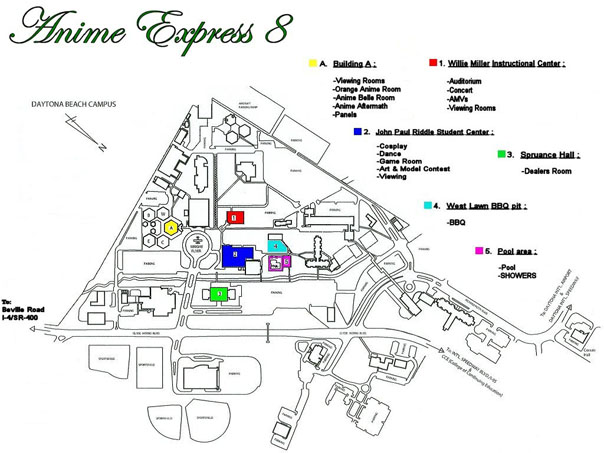 In the panorama view below, I'm near the centerpiece airplane sculpture facing northeast (towards the right on the campus map above). To the left is the Miller building, straight ahead is the Student Center and to the right is the dealer's room in Spruance Hall where the costume contest had been held in the early years of this convention.